We recognize that all of our patients are unique and deserve to receive orthodontic care that reflects their individual needs. Our experienced and talented team is committed to working with you and your family to create a comfortable, stress-free, and rewarding orthodontic experience every time you visit our practice.
We are pleased to welcome you and your family, and we look forward to working with you.
---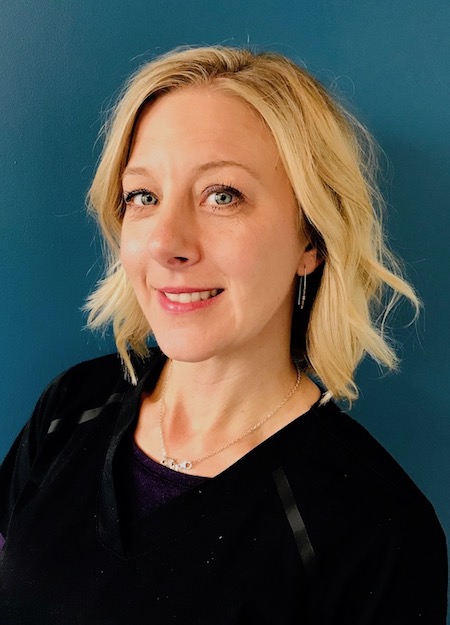 Heidi
Treatment Coordinator
I am here to meet and connect with our patients and their families during the beginning of their treatment. Together, we go over treatment plans, financial arrangements, and coordinate benefits. I began my career as a Licensed Dental Assistant in 1994. It is through my experience as a Dental Assistant that I have gained the knowledge and insight to coordinate treatment for our patients. My favorite part of my job is interacting with our patients and helping them feel comfortable at their first visit.
I have been married to my husband Jamie for 21 years. We have two sons, Carson and Calvin. We also have to pets, a calico cat named Tiger and a dog named Harper. In my spare time I enjoy life at the lake, watching the MN Wild (win or lose), reading (anything) , spending time with family and playing games.
I am passionate about donating with the Red Cross and recently just got involved with Be The Match.
---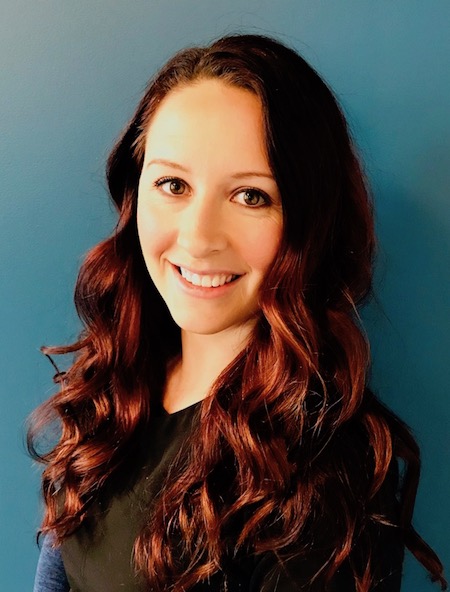 Katie
Scheduling & Marketing Coordinator
Working at the front desk, I greet our patients and families; it's so much fun to see their excitement as treatment progresses and to watch those confident smiles grow! I wear two hats in the office: in addition to welcoming and checking in patients, I schedule their appointments, answer the phone, and handle emails and texts. I am also in charge of marketing, including our practice events, contents, social media, and community sponsorships. I really like creating a fun atmosphere and finding new ways to connect with and keep our patients engaged. Working with Dr. Tamara and this team is amazing. Everyone is supportive and encouraging, so we stay motivated to provide the best experience while creating the most incredible smiles!
I live in Blaine with my two children, Logan and Camryn, and our dog, Sascha. In my spare time I enjoy relaxing by the lake at my family's cabin in Alexandria, binge-watching Netflix, shopping, and doing anything creative.
---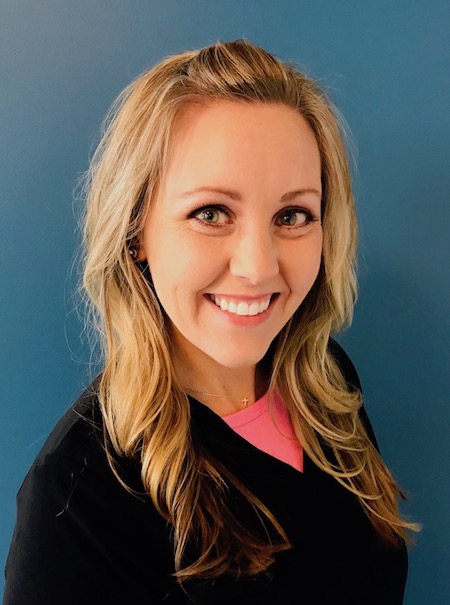 Nicole
Orthodontic Assistant
I have been an orthodontic assistant for more than 14 years and I love it. I joined Blaine Orthodontics in February 2017, and since I live in Blaine, it is fun having patients that I know from the community. I knew I wanted to work in orthodontics ever since I was a little kid. My favorite part of my job is the colors of course! I also love seeing the progress patients make each month toward having that perfect smile.
Outside of work, I enjoy spending time with my family. I am married and I have four boys and one girl. I also have a cat named Big Todd (named after the hockey player Todd Bertuzzi).
---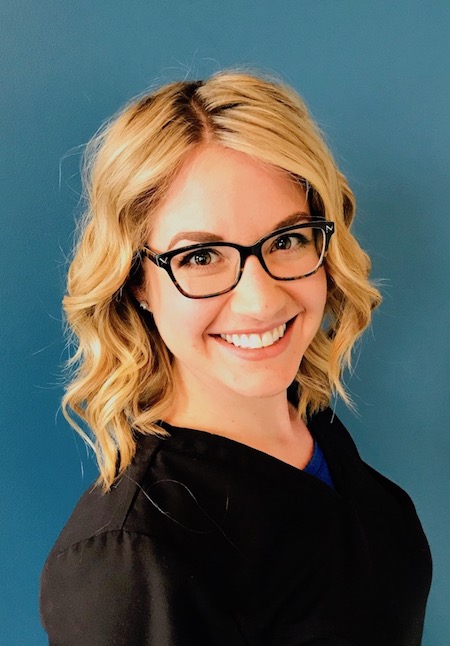 Samantha
Orthodontic Assistant
I have been a dental assistant since 2015, and knew that I wanted to work in orthodontics right away. I had braces in high school and actually really enjoyed them. My excitement about my smile's outcome was the start of my interest in the field professionally. I have been working at Blaine Orthodontics since January 2017 and already feel at home with the staff. We all have fun together and share a tight bond.
I recently purchased my first home in Isanti and have been busy with renovations and decorating. I love spending time outdoors; biking, boating, hiking, and four-wheeling. Travel is also a passion of mine, one of my favorite things is to take spontaneous road trips to different states. One day, I hope to venture out further than the U.S. and explore different countries.
---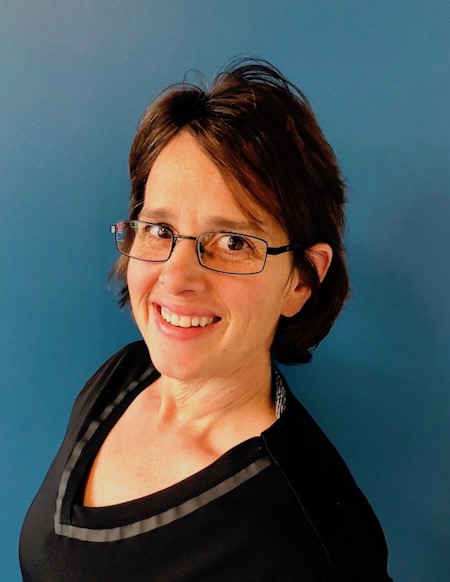 April
Office Manager
I started at Blaine Orthodontics summer of 2018, I've worked 16 years in the dental field, working in a variety of dental groups; including oral surgery, general dentistry and now orthodontics. My main job is making sure that patients and staff needs are met and that they 're happy. I work with insurances, financials, contracts and compliance issues. For me working in the dental field is rewarding; I love seeing the smiles on patients after their dental treatment is completed, knowing we're enhancing their smile and function. I strive for excellent patient care and service.
I just completed my forth humanitarian trip to Jamaica with 1000 Smiles/Great Shape Inc., providing access to dental care and education, to children and families of across Jamaica. In my spare time I enjoy creating crafts, cooking, watching football, kayaking, kickboxing and spending time with family and friends.
---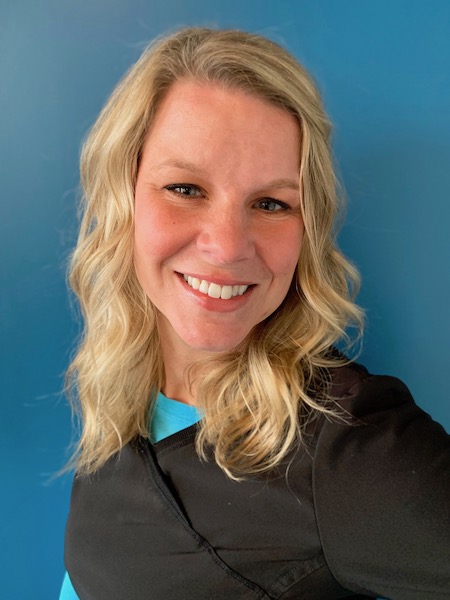 Sheri
Orthodontic Assistant
I have been working in the dental field for 17 years. I received my dental assisting degree from Hennepin Technical College in 2001. I began working with Blaine Orthodontics in 2018. The most important part of my job is supporting Dr. Smith and providing quality care to all of our patients! The best part of my job is seeing the excitement patients have when they first see their new smile. Seeing bright happy smiles makes my day!
I grew up in the area, now residing in Ramsey with my husband of 17 years. We have two children, Isaac and Addison. We also have a yellow lab named Penny. I enjoy taking family vacations, summer days on the lake, home improvement projects and watching my kids play volleyball and race BMX.
---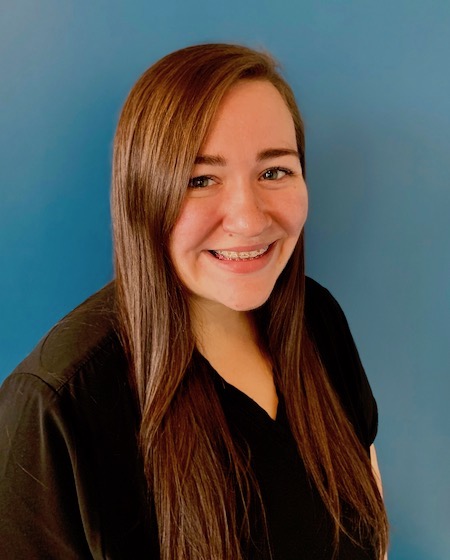 Annie
Orthodontic Assistant
I began my career in Orthodontics in 2017, I joined the Blaine Orthodontics team in 2018. I received my degree as Licensed Dental Assistant from Century College. The part of my job that I love the most is working in the lab creating retainers for patients who have completed treatment. I have formed many close relationships with my coworkers and am so grateful to be a part of such an awesome team.
I currently live in Blaine with my Fiancée, Dan and my daughter, Maya. We also have a sweet black lab named Claire. We love spending our weekends at our cabin on Woman Lake.